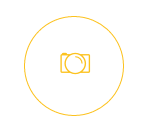 Zoe Whishaw
Seminar: Setting yourself up for success as a photographer (2 hours)
Are you ready to become a pro?
How do you know when you're ready?
What are the markets for a professional photographer?
What are the best ways to brand and market your work?
What characteristics in a photographer do art buyers, photo editors and consumers look for?
What are the essential elements of a compelling website?
What does a photographer's rep/agent do and when is the right time to find one?
This talk will give you a reality check to really determine whether running a photography business is the right thing for you.
Zoe will be exploring what it takes to attract potential clients to use your services and the essential characteristics and personality traits that you need if you are to be successful.
Zoe will also be discussing how important it is for photographers to develop a brand in what is a very congested creative arena.
Zoe Whishaw is a Commercial Photography Consultant and Mentor providing creative direction and strategic advice for photographers at all stages in their career who what to take their work to the next level. She runs seminars and interactive workshops to help photographers hone their professional practice and also works on a one-to-one with those who need bespoke, objective advice to focus their creative energies and marketing and so gain competitive advantage.
As a seasoned Editor and Art Director she has had many years experience analysing and critiquing imagery across a broad spectrum of genre and subject areas. Zoe developed and contributed to the success of leading media company, Getty Images, where she worked for 17 years in senior creative and strategic positions, latterly as European Director of Photography.
She has been on the judging panel of a range of national and international photography competitions, including the Association of Photography Awards, Wildlife Photographer of the Year and the London Photo Festival and regularly conducts portfolio reviews at industry events.
www.zoewhishaw.com
Twitter: @zoewhishaw
Instagram: @zoewhishaw
When: 18th May 2017
Times: 6.30pm – 8.30 pm Networking 8.30pm – 9 .00pm
Where: The Crypt (St George the Martyr Church), Borough High Street, London, SE1 1JA
Cost: £15
Admission on the doors £20
Places are limited and early booking is advised.
NOW MAKE YOUR PAYMENT
PAYMENT 
£15
£15 + £1 admin fee
or
Bank transfer (no admin fee) into Lloyds
Sort Code: 77-23-01 Account No: 15534568
(please quote your name as the reference)