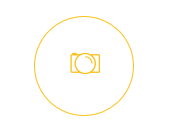 May 2017 David Newton
A professional photographer and filmmaker with a love for the outdoors, travel and natural world. Known for his versatility and ability to tackle most subjects with a minimum of fuss. He is used by some of the biggest brands in the imaging industry (Canon, SanDisk, Manfrotto, Lastolite) as a brand ambassador because of his imagery and because of his ability to teach and present to audiences.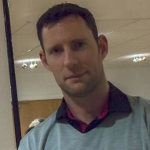 May 2016 Vanessa Champion
Vanessa Champion has been a photographer for over 20 years. Ness is known for her work covering performing arts and craftspeople in particular, plus her work with NGOs in Africa, India, Nepal and Europe. "Everyone has a story, I love working with people to help convey their message, whether it is a remote community in Africa or a corporate industry here in the UK."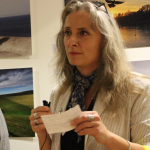 May 2015 – Will Scott
Will Scott is a Surrey based photographer and film maker of the built environment, who has been shooting professionally for three years. He uses a number of techniques including time-lapse, video and stills to show space and place. Beyond his commercial work he is currently shooting a personal project on the Architecture of sacred spaces which he hopes to turn into a book.
www.willscottphotography.com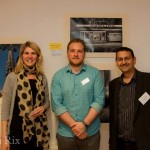 October 2014 –Laura Noble 
Laura Noble is the Director of L A Noble Gallery in London. She is also a curator & author of The Art Of Collecting Photography, with primary essays in many monographs including In Paradiso, Deborah Baker, 2014, Hidden Identities: Unfinished (Yvonne De Rosa) 2013,Undisclosed (Bertil Nilsson), 2011 & many more.
She curates & lectures on all aspects of collecting photography, professional & gallery practice worldwide as a regular visiting lecturer at Sotheby's Institute in London. As an avid collector Laura prides herself on dis- covering new talent & writes extensively on photography in numerous journals worldwide including: Foam Magazine, COLLECT, Eyemazing, GUP, Hotshoe, Snoeks, f22/State magazine, Next Level & Image. She was also Editor at large forPhotoicon for two years. Her regular photography book column infLIP magazine has a dedicated long -running readership.
With a commitment to emerging photographers L A Noble Gallery runs an internship program, regular portfolio reviews & consultations for photographers at every stage of their careers. L A Noble Gallery has made photography accessible to a wide new audience & participates & exhibits at several photography fairs & festivals worldwide.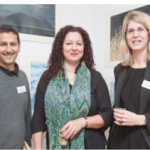 May 2014 – Colin O'Brien
Colin has been documenting the streets of London since 1948. His photographs of mainly urban scenes demonstrate his eye for irony, combined with his obvious professional competence with the camera and in the darkroom, winning competitions and resulting in a number of reviews and critical articles recognising his increasing importance as an exponent of the peripatetic school.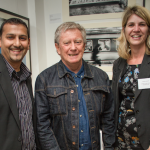 October 2013 – Zoe Whishaw
Zoe Whishaw is a Commercial Photography Consultant and mentor providing creative direction and strategic advice for photographers and photo agencies (www.zoewhishaw.com). She is an expert in the visual language of stills photography within commercial contexts.
As a seasoned Editor and Art Director she has had many years of experience analysing and critiquing ideas and photography intended for commercial use across a broad spectrum of subject areas. Zoe has developed and contributed to the success of leading media company, Getty Images, where she worked for 17 years in senior creative and strategic positions, latterly as European Director of Photography. Since then she has been Creative Director at Image Source and Content Director at Gallery Stock.
As a passionate believer in photography's power to communicate at all levels, Zoe transmits her enthusiasm and knowledge through speaking widely at workshops and conferences. She has judged international photography competitions, including Wildlife Photographer of the Year, STA Travel Photo Competition, the Association of Photographers Open Awards and the 2011 annual Association of Photographers Awards.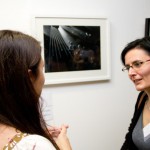 May 2013 – Giles Duley
Giles Duley is a British documentary photographer and photojournalist. He is best known for his photography of humanitarian issues and the consequences of conflict. In 2011 he was severely injured after stepping on an IED whilst in Afghanistan and as a result became a triple amputee.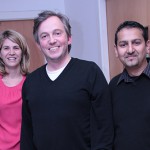 October 2012 – Charlotte Samuels
Curator of Photographs, Museum of London
Charlotte curated the Historic Photographs Collection at the Museum of London and she was also lead curator of Dorothy Bohm photographic exhibition 'Women in Focus' November 2012-February 2013.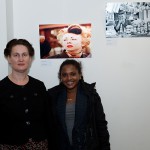 May 2012 – Simon Norfolk

He has work held in major collections such as The Museum of Fine Arts in Houston, The Getty in Los Angeles and the collection of Tate Modern.Simon Norfolk is a landscape photographer whose work over the last ten years has been themed around a probing and stretching of the meaning of the word 'battlefield' in all its forms. As such, he has photographed in some of the world's worst war-zones and refugee crises, but is equally at home photographing supercomputers used to design military systems or test launches of nuclear missiles.